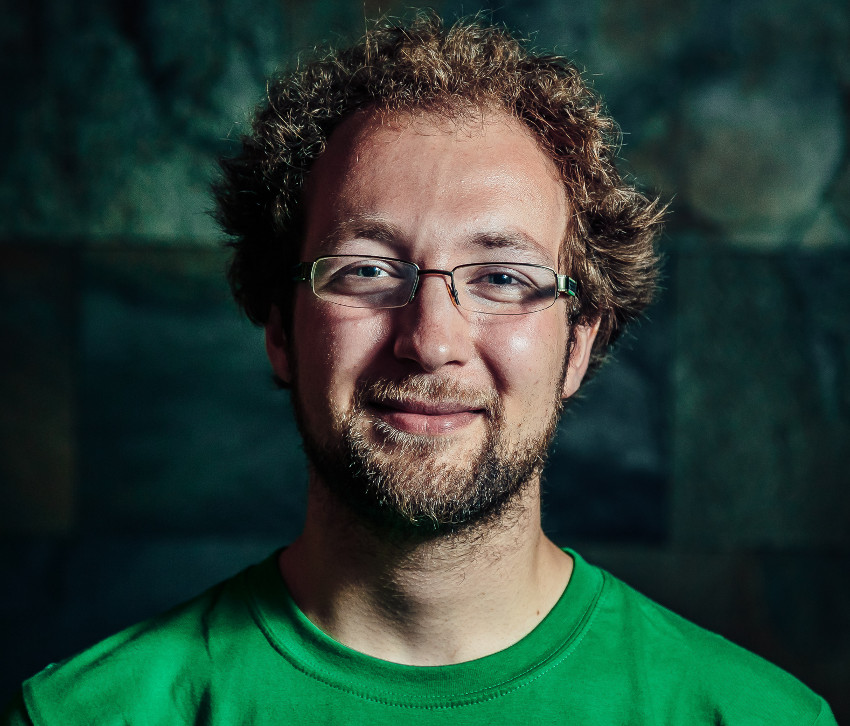 I am a leader & full-stack engineer deeply interested in agile methodologies, web technologies, software crafting and teaching. I'm happiest when I can remove blockers for the the team and the client. I am fascinated with the human side of software development and love creating products that help people. I create and contribute to a variety of open source projects, engage in a multitude of community events, and enjoy attending and speaking at conferences.
Remote

---
04/2021 — current
Staff Engineer
Working on a big Elixir & Phoenix application with a focus on the payments domain, meeting business demands, suggesting and implementing improvements.
Shopify

---
08/2020 — 03/2021
Staff Developer
Engineering Lead for a team working in the Shipping domain.
Freelance Leader, Developer & Consultant
Consulting, Teaching and Development.
Helped a company develop their first Elixir project, introducing the technology to the team
Work on a complex microservice metrics visualization application
Open Source Work on SimpleCov thanks to Ruby Together
Consult on the design, architecture & implementation of an open source project, including implementation
Liefery

---
11/2017 — 2/2019
Tech Lead (de facto Head of Engineering)
Led a team of 15 together with the CTO, handling the day-to-day needs of the team.
Helped, mentored & guided colleagues through 1o1s, pairing sessions, pull request reviews and knowledge sharing sessions
Ran retrospective and iteration meetings, continously adapting and improving processes
Architected and designed features with the squads
Monitored application performance and fixed performance problems
Screened and interviewed candidates
Gathered problems and requirements to define and discuss solutions
Ran integration projects with customers and other involved parties
Liefery

---
01/2017 — 11/2017
Senior Software Developer (de facto Team Lead)
Helped operations and partners deliver packages on the same day.
Built and maintained applications to track shipments, plan tours and manage all required logistics data in Ruby on Rails, Elixir and Phoenix as well as JavaScript (AngularJS, React)
Stepped in for the CTO during a sabbatical
Identified and fix performance bottlenecks
Ran retrospective and others meetings
bitcrowd

---
01/2015 — 10/2016
Software Engineer
Built applications, helping companies blossom. Worked as part of a team or team lead on customer projects big and small. Introduced practices such as retrospectives and CI-servers and mentored juniors.
Self-employed
---
05/2013 — 09/2018
Part-Time Freelancer
Occassionally projects related to teaching programming, such as an introductory course at Humboldt-University Berlin.
Hasso Plattner Institute
---
2008 — 2014
Bachelor & Master in IT-Systems Engineering
Final Grade:
Specialization:
Software Architecture & Internet Security
Thesis:
Collaborative Learning in a Massive Open Online Course environment
Blekinge Institute of Technology
---
08/2011 — 03/2012
ERASMUS Master in Software Engineering
Specialization:
Agile Software Project Management
Enginneering Practices
agile Software Development (XP/Scrum)
Test Driven Development (RSpec, ExUnit, Jasmine...)
Pair Programming
Version Control (git)
Programming
Object Oriented Programming (Ruby, Smalltalk)
Functional Programming (Elixir, functional JavaScript)
Web frameworks (Ruby on Rails, Phoenix)
Design Patterns
Leadership Skills
Run and moderate meeetings such as Retrospectives
one-on-ones
Mentoring and Teaching
Empathy
Eye for process improvements and bottle necks
Web Development
JavaScript
React
Angular
HTML
CSS
English
Full working proficiency
Swedish
Limited working proficiency